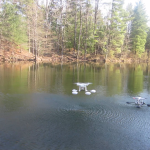 Tweet #DroneAnywhere and help us spread the word!
Streamline Designs has experienced wonderful growth—especially over the past few years—largely because of the great support of the light aircraft industry and our long-standing customers. Many companies in the light aviation world have enjoyed the benefits of our love of provide enabling solutions for a wide range of aircraft manufacturers.
For some time now, Marcie and I have been looking to diversify Streamline Designs by leveraging our intimate knowledge of standards-making, product certification, and progressive systems thinking. We also want to "scratch the itch" of cross-pollinating ideas, tools, and technologies wherever possible, and even across different industries where it makes sense. In particular, we have always had a vision to leverage our design and engineering skills to develop hardware solutions.
As a small business, we have also looked for ways to grow Streamline Designs in our local community and in the context of our growing family. We've added staff, which has been a wonderful blessing. This has enabled us to reduce overhead and deploy some of our attention to the pursuit of enabling hardware-based solutions within aviation while continuing to fully serve you.
We are pleased to announce some of the fruit of that growth and diversification, as we just finished exhibiting at AUVSI XPONENTIAL in New Orleans with our very first hardware startup, DroneRafts LLC.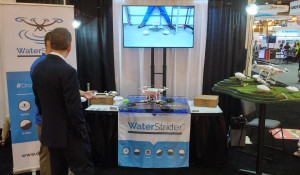 Our intent for this new venture is that it will grow into a lively partner for the hardware side of Streamline Designs, and as a strategic expansion of our newly modified scope: "Enabling Solutions for Things That Fly."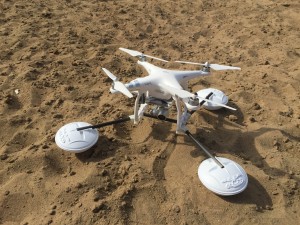 Already, our thinking regarding standards and regulations for unmanned aircraft have our gears turning for manned aircraft and avionics certification opportunities. We want to assure you that Streamline Designs is alive, well, and growing and will continue to add value to our exiting and growing client base through our engineering consulting and industry involvement. We strongly believe that this new venture will only serve to make us stronger and more capable of serving your needs in creative ways.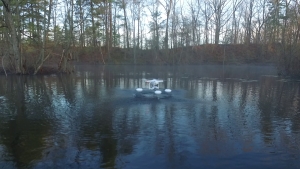 We truly love things that fly and hope that you will share in our excitement. You can find out more about our new venture, DroneRafts LLC and on our live Kickstarter project for our new product WaterStrider™.
We're trying to get the word out about this new and exciting product. Please share this and help us spread the word!
I also want to take a moment to express a heartfelt "Thank You" for believing in, supporting, and working with us as we have pursued our vision to provide truly enabling solutions for light aviation.

Tweet #DroneAnywhere and help us spread the word!