ICON Aircraft, a cutting edge airplane manufacturer, and Streamline Designs (SD), a consulting and technical solutions company, began working together in 2014 with the purpose of bringing ICON's A5 through its FAA audit. ICON was in the process of designing their first aircraft, an amphibious LSA (Light Sport Aircraft) that promised to change recreational flying. Their goal is simple, make flying as fun and freeing in reality as it always is in people's heads. They just needed a little help. Enter Streamline Designs.
After SD's initial evaluation of ICON's overall strategy, plans, and timeline for getting to the FAA audit in early 2014, several improvements were suggested which resulted in significant cost and time savings. From here, both companies agreed to an ongoing consulting relationship.
"Working with ICON to help assure a smooth and successful LSA certification is a perfect example of our focus on enabling solutions," said Streamline Designs Owner Adam Morrison. "We were able to quickly integrate with the capable ICON team to achieve verifiable compliance and readiness for the FAA audit across the entire business."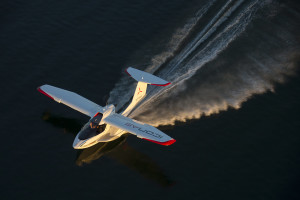 Throughout the process, Adam and Streamline Designs worked with ICON's engineering, quality, manufacturing, and production teams in order to create the best possible aircraft and meet the regulatory and ASTM standards for the FAA audit. Regardless of the quality of work on an aircraft, it can't be sold if isn't granted an airworthiness certificate. SD was able to help navigate the compliance and testing process, answer interpretation questions, and provide strategic guidance throughout the process. Adam also conducted a mock audit and comprehensive review leading up to the FAA audit to verify the readiness of the organization.
Early in 2015, SD was contracted to create both the Pilot's Operating Handbook (POH) and Maintenance Manual for the A5. With the FAA audit scheduled for mid June of 2015, the timeline was extremely aggressive, but Streamline Designs delivered on time and the POH and Maintenance Manual had zero findings during the audit.
Adam said about taking on the technical publications, "The success of these manuals reflect the ability of Streamline Designs to quickly bring tangible, value-added engineering and technical publication solutions to complement the existing strengths of a team."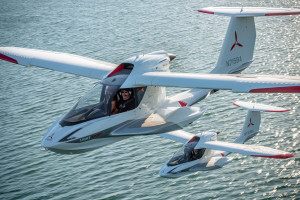 On 11 June 2015 the FAA issued the first S-LSA airworthiness certificate for ICON's A5, which means ICON can now begin customer deliveries for the aircraft. It was an exciting day for ICON and Streamline Designs.
As Adam reflects on the experience he says, "As I became more intimate with the A5 design, I truly understood that the ICON mission and the mission of Streamline Designs to help companies solve really tough challenges are in perfect alignment. The A5 is a special airplane, and it is an honor to be part of the team that's making it available to customers."